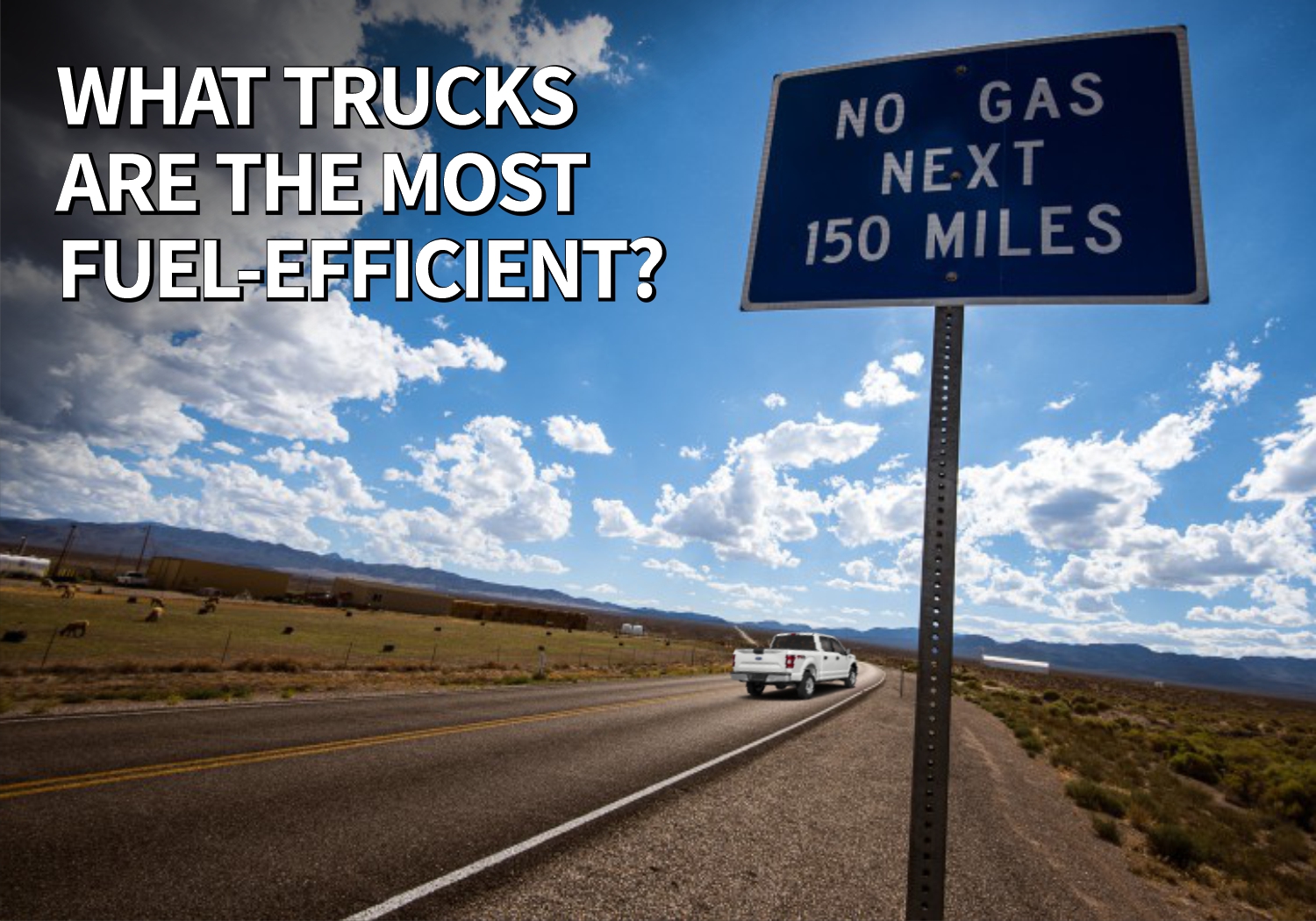 In an era when environmental sustainability has become increasingly more important, the automotive industry has been challenged to redefine its approach towards fuel efficiency. While the focus has traditionally been on smaller vehicles, the industry has lately turned towards engineering the most fuel-efficient trucks. Gone are the days when these workhorses were automatically gas-guzzlers. The latest advancements in tech and engineering have paved the way for a new breed of trucks that are both powerful and fuel efficient. 
Why does fuel efficiency matter in the world of trucks? Beyond the ecological impact, businesses and individuals are increasingly looking for ways to reduce costs and maximize productivity. With rising fuel prices and stringent environmental regulations, the demand for trucks that deliver exceptional fuel economy while still performing heavy-duty tasks has never been greater. With that in mind, let's take a look at the most fuel-efficient trucks on the market today. 
Most Fuel-Efficient Trucks
While the most fuel-efficient trucks still use more gas than most fuel-efficient cars, the mpg you'll get is much better than the single-digit numbers people have come to expect from powerful trucks. Automotive manufacturers have accomplished this improved efficiency through a few different ways: hybrid, efficient turbocharged gasoline, and diesel powertrains. Additionally, there are some trucks, such as the Ford F-150 Lightning and the Tesla Cybertruck, that are completely electronic. Today, however, we'll focus on the most fuel-efficient trucks powered by gas, diesel, or hybrid powertrains. 
Toyota Tacoma
The 2023 Toyota Tacoma is a midsize pickup truck that has gained a reputation for its reliability, off-road capability, and versatility. With an EPA fuel efficiency of 18/22/18 city/highway/combined, the Toyota Tacoma is a popular choice among truck enthusiasts and outdoor adventurers. 
The 2023 Tacoma comes standard with a 2.7-liter 4-cylinder engine that produces a less-than-impressive 159 hp. Upgrading to the 3.5-liter V6 engine makes a big difference, providing 278 hp and 265 lb-ft of torque. The Tacoma isn't the most powerful truck on the market, but it does come with some standout off-road features, like an upgraded suspension system, all-terrain tires, skid plates, a locking rear differential, and various off-road driving modes. Whether you're looking for a daily driver or an off-road companion, the Tacoma is definitely worth considering. 
Toyota Tundra Hybrid
The 2023 Toyota Tundra is a full-size pickup truck that has established itself as a robust and capable vehicle in the truck market. With its bold and muscular exterior design and spacious cabin, the Tundra is both comfortable and cool. 
While the base model comes with an i-Force 3.4-liter Twin-Turbo V6 engine, The Tundra Hybrid is where it's if you're looking for fuel efficiency. In the 2023 Tundra Hybrid, an electric motor is built into the transmission. This allows for the full-size truck to use only electric power at lower speeds. With an EPA rating of 20 mpg city and 24 mpg highway and 437 hp, the Tundra Hybrid caters to those seeking a fuel-efficient truck for both work and play. 
Ford Ranger 
With its rugged design, towing capacity, and available off-road enhancements, the 2023 Ford Ranger is a midsize pickup that is well-suited for both daily driving and outdoor adventures. The Ranger comes standard with a 2.3-liter EcoBoost engine with auto start-stop technology. When it comes to fuel efficiency, the Ford Ranger gets the best mileage with its 2WD configuration, with an EPA estimate of 21 mpg city and 26 mpg highway. 
Hyundai Santa Cruz
The 2023 Hyundai Santa Cruz is a unique and innovative vehicle that blurs the lines between a pickup and a crossover. With a distinctive and modern design, the Santa Cruz truly sets itself apart from other pickup trucks. It features unibody construction, similar to an SUV, which contributes to its smooth ride and agile handling. The Santa Cruz is smaller compared to full-size pickups, making it easier to navigate through urban environments and parking spaces. 
With a 2.5-liter 4-cylinder engine, the Santa Cruz gets 191 hp in the lower trim levels, but that bumps up to 281 hp on the Santa Cruz Night and above. As a compact pickup, you'd think the Santa Cruz would be extremely fuel efficient. And while it is one of the most fuel-efficient trucks, it comes with an EPA estimate of 22/26/23 city/highway/combined mpg that puts it lower on the list.  
Honda Ridgeline
Like the Santa Cruz, the 2023 Honda Ridgeline is built with a unibody design that sets it apart from other pickup trucks on the market. The unibody design makes the Ridgeline handle more like a car than a truck. The Ridgeline comes with a 3.5-liter V6 engine that produces 280 hp. The Ridgeline caters especially to those looking for the utility of a truck that excels in everyday usability. With an EPA estimate of 18/24/21 city/highway/combined mpg, the Ridgeline is not the most fuel-efficient truck on this list. However, it certainly beats a truck with fuel efficiency in the low teens or single digits.  
Jeep Gladiator EcoDiesel
Another midsize truck on this list is the 2023 Jeep Gladiator EcoDiesel. The Gladiator shares its platform with the iconic Jeep Wrangler, featuring a rugged and boxy exterior design that is instantly recognizable. It retains the distinctive seven-slot grille, removable doors, and fold-down windshield that are signature features of Jeep vehicles. 
What sets the Gladiator apart from other trucks is its off-road capability. It inherits the Wrangler's off-road DNA and offers features like heavy-duty suspension, high ground clearance, and robust four-wheel-drive systems. The Gladiator EcoDiesel comes with a 3-liter diesel V6 engine that produces 260 hp and 442 lb-ft of torque. While the EcoDiesel engine is louder than the gasoline-powered variant, it gets an improved fuel economy of 24/22/28 combined/city/highway mpg.  
Ford F-150 Hybrid
With multiple trim options and a high towing capacity, the Ford F-150 is one of the best-selling vehicles in the United States. In the most basic trim levels, you can expect somewhere around 12-23 combined mpg. With the 2023 model, Ford introduced a hybrid powertrain. The F-150 Hybrid comes with a 3.5-liter PowerBoost Full Hybrid V6 that produces 430 hp and 570 lb-ft of torque. When in rear-wheel drive, this full-size truck gets an EPA rating of 25 mpg in both city and highway driving.
Ram 1500 EcoDiesel
With its bold and modern exterior design as well as its spacious interior, the Ram 1500 has gained a strong reputation for comfort and power. The 2023 Ram 1500 EcoDiesel adds fuel economy to the list of the Ram 1500's benefits. Equipped with a 3-liter EcoDiesel V6, this full-size truck gets an EPA estimated 21/29 city/highway mpg and produces 260 hp.
Chevrolet Silverado Diesel
The Chevrolet Silverado is a full-size pickup truck that has been a mainstay in the market for several decades. Known for its ruggedness, durability, and capability, the Silverado is a popular choice among truck enthusiasts. When paired with the 3.0-liter Duramax Turbo-Diesel engine, the 2023 Silverado gets an amazing EPA estimated 24/29 city/highway mpg.  
GMC Sierra 1500 Diesel
Another full-size pickup on our list, the 2023 GMC Sierra 1500 shares its platform with the Chevrolet Silverado. Known for its combination of capability and luxury, the Sierra 1500 is a popular choice for those who require a versatile and reliable workhorse. Much like the Silverado, the Sierra 1500 comes with the option of a 3.0-liter Duramax Turbo-Diesel engine, with an EPA estimated 24/29 city/highway mpg. With 277 hp and 460 lb-ft of torque, the Sierra 1500 Diesel can also tow up to 13,000 pounds. 
Ford Maverick Hybrid
The 2023 Ford Maverick is a compact pickup truck that offers a versatile solution for those in need of a smaller, more fuel-efficient truck. The Maverick stands out with its modern and sleek design, combining the ruggedness of a truck with the nimbleness of a compact vehicle. The Maverick seats up to five passengers and comes with a number of innovative storage solutions, such as the FlexBed system that allows for flexible cargo arrangements. 
When paired with the 2.5-liter full hybrid engine, the Ford Maverick achieves an astounding fuel economy of 42/33/37 highway/city/combined mpg. This hybrid compact pickup produces up to 191 hp and 155 lb-ft of torque and can haul up to 2,000 pounds. While it's not the most powerful truck on this list, the 2023 Ford Maverick Hybrid is by far the most fuel-efficient truck. 
Best Gas Mileage for a Truck
When it comes to pickup trucks, gone are the days when single-digit fuel economy is the norm. Fuel-efficient trucks are being engineered due to popular demand and high gas prices. The best gas mileage for a truck comes from the 2023 Ford Maverick Hybrid. With a combined fuel economy of 37 mpg, the Maverick blows all the other trucks out of the water. 
Best MPG for Full-Size Truck
The Maverick wins the prize for most fuel-efficient truck, due in part to its hybrid powertrain as well as to its compact size. But those of you who need power combined with fuel efficiency are probably wondering what is the best MPG for a full-size truck. This award goes to both the Silverado Diesel and the Sierra 1500 Diesel. Both of these full-size trucks get an EPA estimate of 26 mpg combined. 
How to Save on the Most Fuel-Efficient Trucks 
Any truck enthusiast knows that a good truck is worth its weight in gold. But that doesn't mean you have to empty your bank account to get your hands on the most fuel-efficient trucks. Whether you opt for the compact Maverick Hybrid or the full-size Ram 1500 EcoDiesel, we've got a tip that can help you save your hard-earned cash. 
By purchasing a lower-trim or base-level truck, you'll save thousands of dollars. But that doesn't mean you have to go without the luxurious finishing of the higher trim levels. With Katzkin, you can swap out the cloth seats and customize your fuel-efficient truck with custom leather. For example, if you opt for a Ford F-150 XL instead of an XLT that comes with leather interior, you can customize your truck with Katzkin automotive leather and still save about $13,000! With hundreds of color and design combinations available from Katzkin, you'll end up with a truly luxurious truck while still saving money. 
Check out our latest Tekstitch offering, perfect for bringing the same spark from under the hood into the interior cabin.  Introducing ElektriTek, our unique lightning stitch pattern, available with or without perforation.
Summary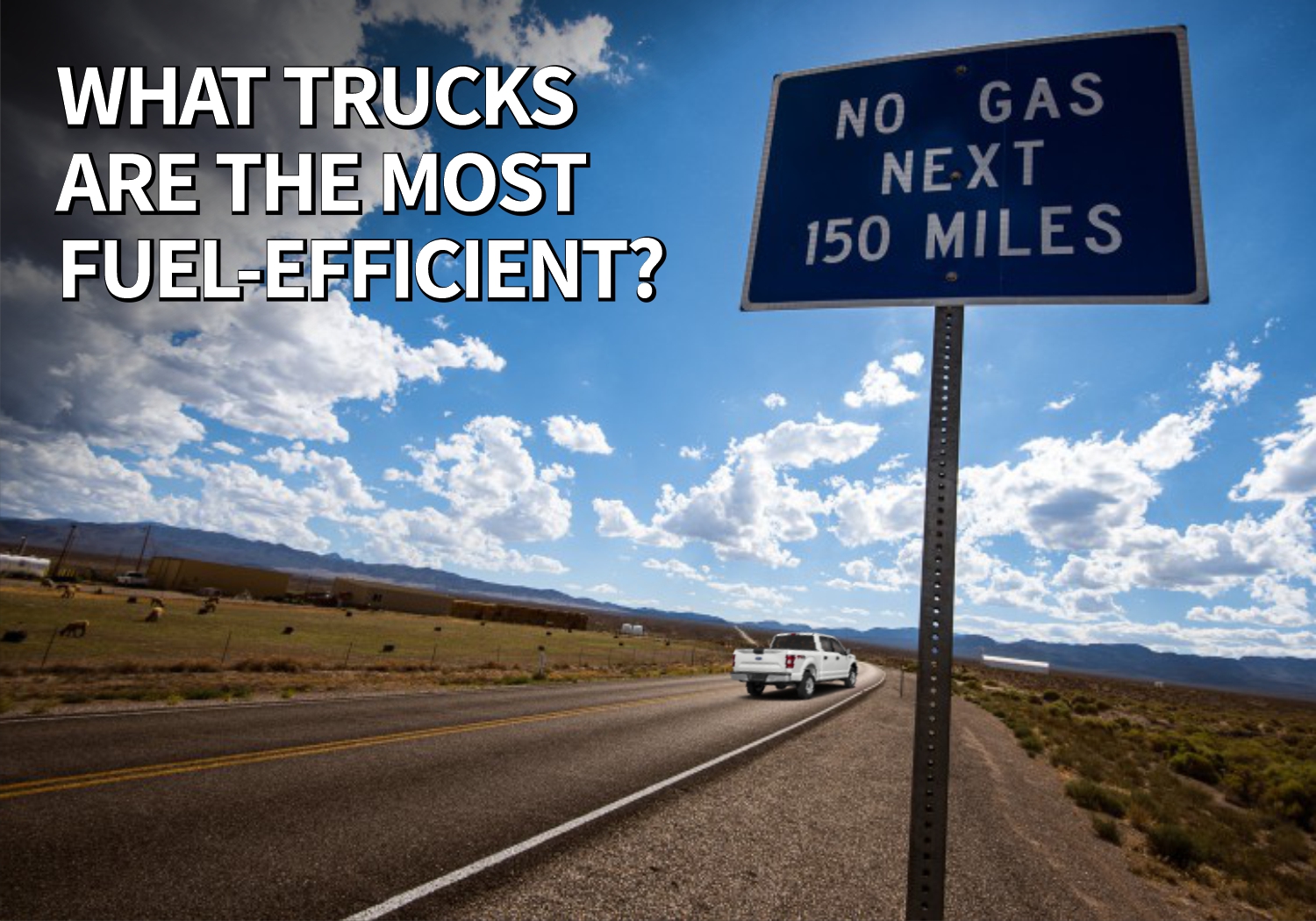 Article Name
The Most Fuel-Efficient Trucks: Which Ones Have the Best MPG?
Description
What are the most fuel-efficent trucks? Which ones have the best MPG? See the list in this guide and which one is best for you!
Author
Publisher Name
Publisher Logo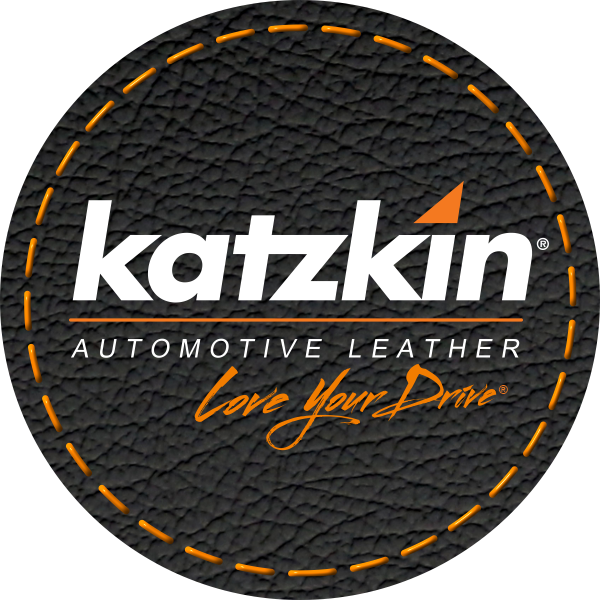 Tags:
most fuel-efficient trucks
,
truck gas mileage