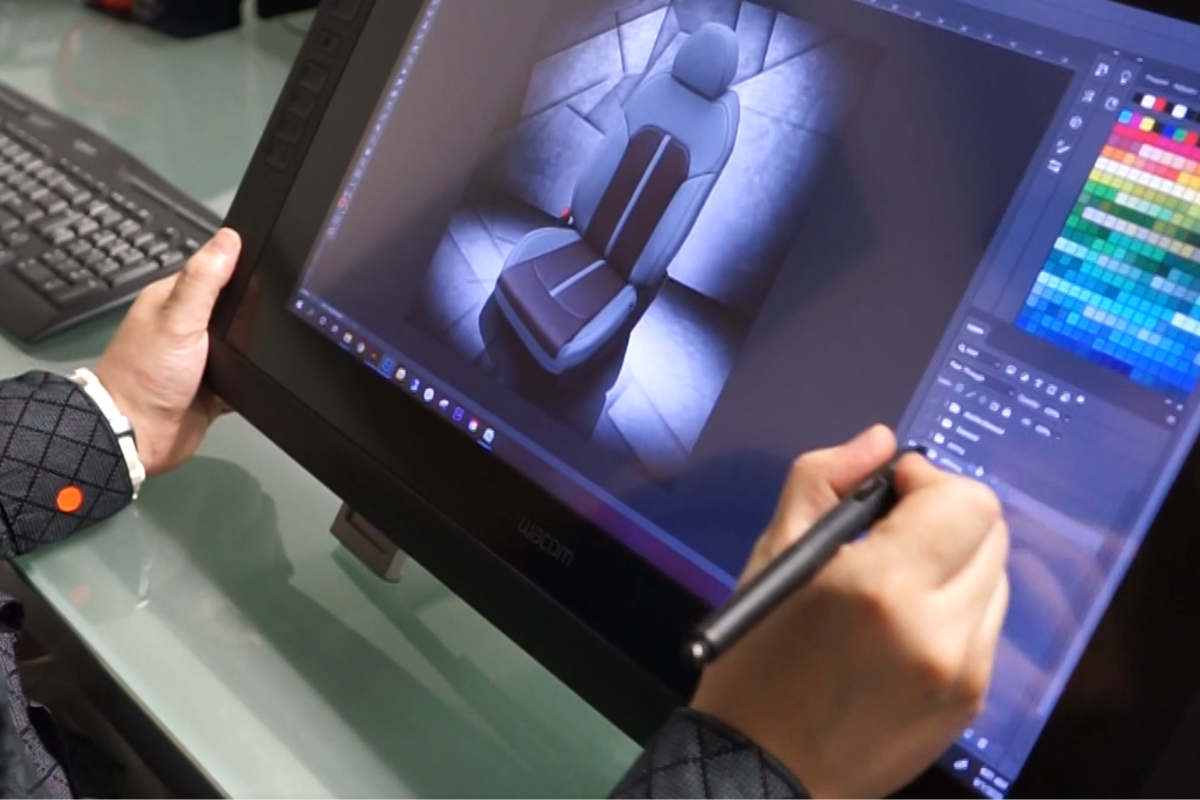 One of the best things about customizing your car is the chance to create a vehicle that uniquely represents your personality and taste. A lot of people place a high priority on the exteriors of their cars and trucks, and for good reason. But you can make a big statement with a custom-designed car interior. After all, where do you spend most of your time with your car?  Inside of it! When it comes to seat design, there are many things for you to consider. From color combinations to materials to strategically placed color, the sky is the limit when it comes to designing your interior.
To create a seat that's unique to you, pay attention to the details. Remember, the ideal car interior isn't just about style. It's also about comfort and functionality that fits your lifestyle. What are the steps involved in designing your perfect car interior seats?
Car Seat Elements You Can Customize
When you customize your car interior, there are lots of different elements you need to consider. Most customers come to automotive interior design shops with a vision in mind for how they want their new seats to look. But if you don't, that's okay too!  Our automotive interior technicians work to achieve the ideal seat design for you.
In order to design the perfect car interior for you, keep a few things in mind:
The Style of The Vehicle Itself
Your car's exterior can really narrow down the choices when it comes to the style of the vehicle's seats. While nearly any design concept is possible, it doesn't always fit within the feel of the car itself. 
Luxury cars like BMWs have a distinct style that is very different from that of a sports car or even a minivan. Take more into account than just getting a certain look when you choose each part of your new upholstery. Expensive high-end car seats are often upholstered in bold colored leather to match their posh interior. By comparison, family vehicles usually take a more practical approach, making upholstery that is more stain-resistant and durable.
Current style trends can also influence important decisions when it comes to designing your perfect car interior. If you don't already know what design you want, do a quick Google search to get some ideas.  Looking at makes and models similar to yours can help you know more about what you would like. They can also help you know what you wouldn't like in your new seat design. 
Color Combinations
Today's fabrics and leathers come in a rainbow of colors and patterns for car seat interiors. However, when you're selecting several colors for a single-seat design, you should keep these principles in mind. These will help you design a seat that's the most attractive, goes with your car's theme, and your personality. 
While some color combinations can look good, that doesn't mean they'll look good together inside of your vehicle. Red and yellow seats, or a red exterior and yellow seats, can look like ketchup and mustard. Worse yet is red and green car seats that make you feel like it's Christmas every time you slide behind the wheel.  While it's important to include your personal expression, there are subtle ways to incorporate your favorite styles and colors that will be a great fit for the vehicle.
You'll also want to pick colors that aren't close to each other on the color wheel. Colors like orange and yellow or black and a dark shade of gray are too similar in hue. Colors that are similar to each other will either clash or be hard to see. 
Design styles can be single-color or include an additional color to provide contrast. Two-tone styles can cover as little as the seatback or as much as the entire front of the seat. Our interior specialists are trained to help find the perfect combination of all of these elements.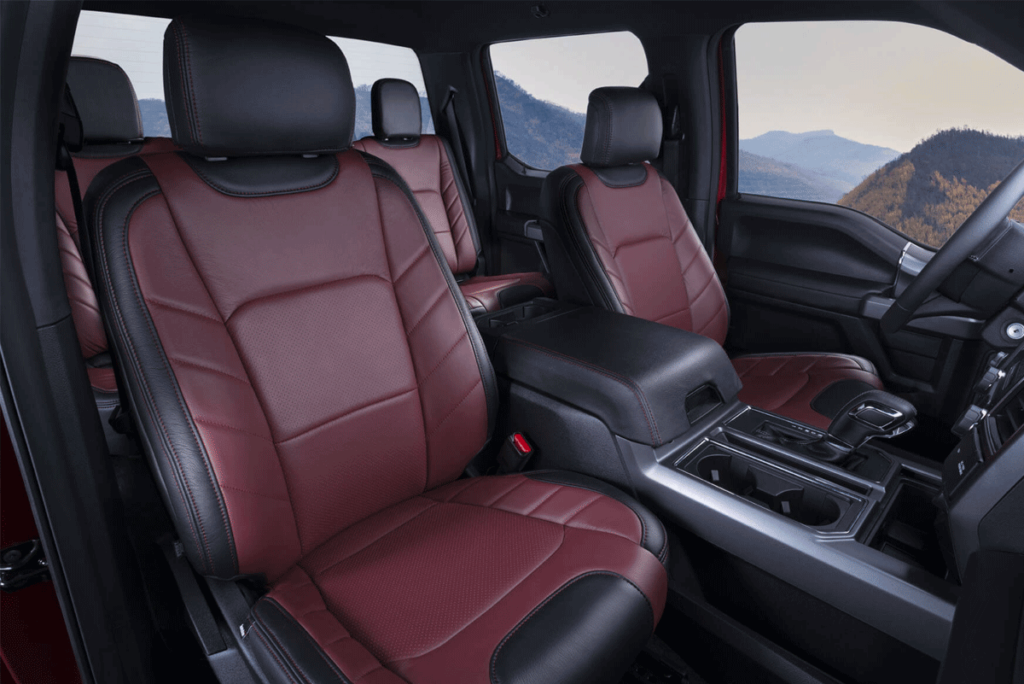 Upholstery Choices
The materials used to upholster car seats can really improve the look and feel of your car. Today's automotive design offers many different options that range from various textures and types of leather, suede, and more. 
Among the most popular options you can choose from are synthetic suede, tooled leather, and square perforated leather in two-tone shades with a hint of color. Some companies also offer leather upholstery in exotic prints to replicate alligator skin, tiger fur, and more. Our seat product options include synthetic alligator, suede, extra-soft or extra-durable leather, and more.
Durability is just as important as comfort and style when it comes to choosing the ideal new upholstery for your car seats. The materials you ultimately choose have gone through rigorous testing to ensure they are of great quality to last the long haul of your vehicle. A great indicator of quality is the warranty. A solid, long-lasting warranty, shows the company has confidence in its product. 
Unique Detailing
If the devil is in the details, you'll want to make sure you give very careful attention to unique design elements in your new interior. Items such as stitching in contrasting colors, perforation, and piping can really enhance the overall look of your seat's new auto upholstery.  
Custom diamond stitching, embossing, and embroidery can take your interior to a whole new level of luxury and style. Stitching or embossing your own personal monogram or logo in a striking contrast color can put your unique stamp on your vehicle that is sure to draw attention. Diamond stitching can also be done in a contrast color to provide a beautiful look and luxurious feel. That's just like what you'll see in original factory cloth and leather interiors from the top automotive manufacturers.
What Do I Need to Get Started Designing My New Interior Car Seats?
Our high-end automotive interior design team can make transitioning to brand new custom-designed car seats a breeze. You can see our various design options, color ranges, and specific detailing available here. To get started, you simply enter your vehicle's make, model, and year then make your selections. 
We have locations and installation shops from Dallas to Orlando, Atlanta, Boston, San Diego, Seattle, and more. Start designing your auto interior today, and let us help you! 
Tags:
design leather seats
,
how to design a car interior
,
leather seat designs