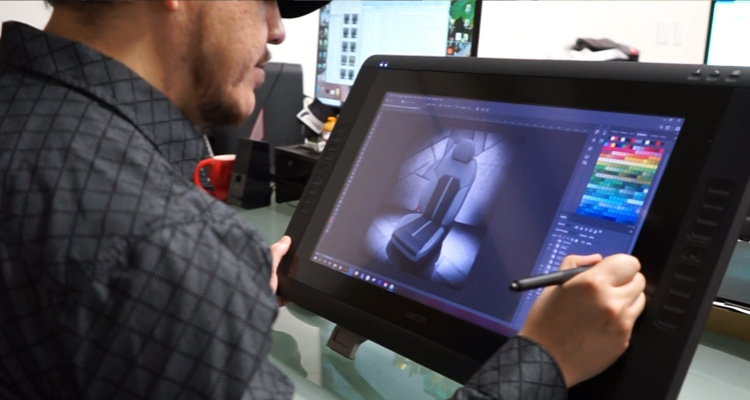 When it comes to automotive leather interiors, design, creativity, and bold styles have become increasingly more important over the past 10 years. When customers are looking for a new car, automakers want to ensure that they are just as wowed by the interior as the exterior. This wasn't always the case; car and truck interiors were various shades of black, grey, and tan. Pretty standard, playing it safe and, quite frankly, very boring! Current trends are bold and bright colors with distinctive accents and multiple tones, unique pattern perforation, and contrast stitching. Let's take a look at how the interior design trends have changed and what you can expect to see in 2021 and beyond.
Bold, contrast color options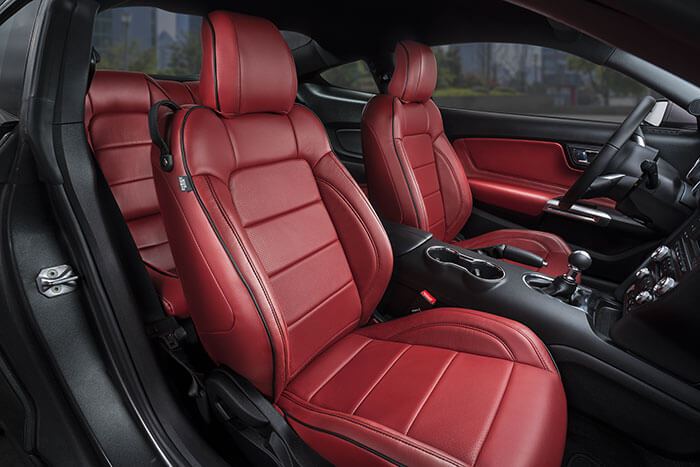 While there's an almost endless amount of excitement and creativity that goes into new car or truck exteriors, we rarely get to see any of the extreme interiors in magazines or online. A pop of color lends a fresh look to any interior and adds to the energy of a new car model; it can really get the car enthusiast market to take notice. After all, once you're inside the car and driving, what will you see? 
Automakers are coming to market with much more adventurous interior color options now. Full-face greys with a contrast stitch (red or orange), two-tone tans and rich browns, and even complete front and rear seat red interiors (like in Dodge Chargers and Ford Mustangs) can now be found in some of the car and truck market's most popular models.
And while those standard black and tan leather interiors will always be classic, there are a variety of new color combinations that really up the wow factor for your friends and family. For example, try combining a rich, Mahogany brown leather interior with a sleek black exterior. Add some black piping or contrast stitching to make your vehicle a true one-of-a-kind. Pick out the color of an interior trim piece and add a bold stitch color that matches it. You'll see this trend appearing in Jeep Wranglers, Jeep Gladiators, and even in the all-new Ford Bronco (coming this Summer!)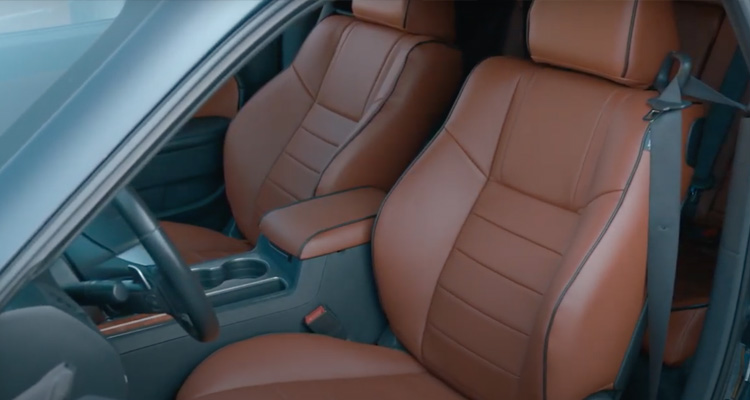 Shades of Blue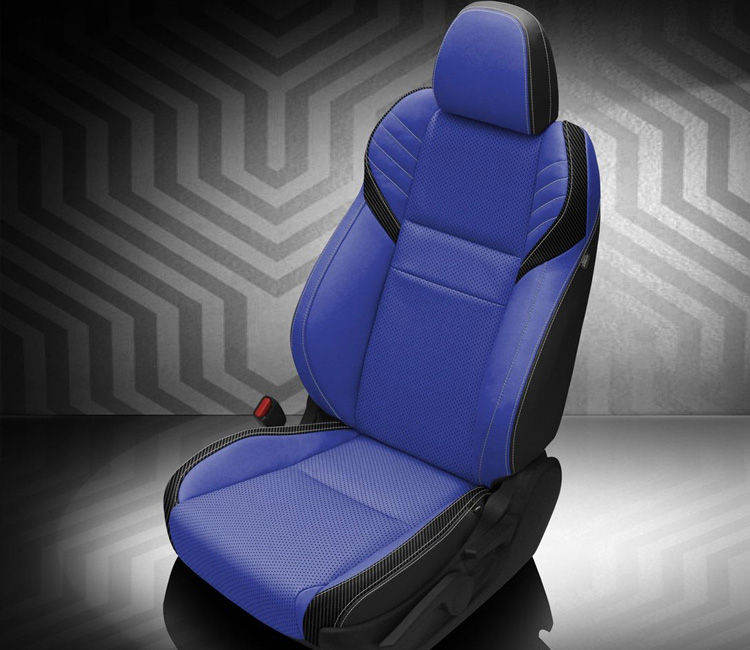 Different shades of blues from Sky to Navy, in paint color and in interior materials, have been making a comeback. The all-new Ford F-150 Limited comes standard with a Navy Blue and Gray interior, and the hot new Bronco and Bronco Sport models have several factory Blue options in both leather and marine-grade vinyl options. The increase in hybrid vehicles and EVs in the marketplace has brought blue trim accent pieces, lighting, and contrast stitching into the mainstream. It seems as though the industry has decided the key color to invoke the auto manufacturer's commitment to cleaner air and water is, blue.   Katzkin's Cobalt is a great match to two-tone with many of the exterior paint colors on the road today, or pair an elegant Royal Blue contrast stitch with a classic Black interior. Guaranteed to be eye-catching and make others envy that ride!
Grey and Charcoal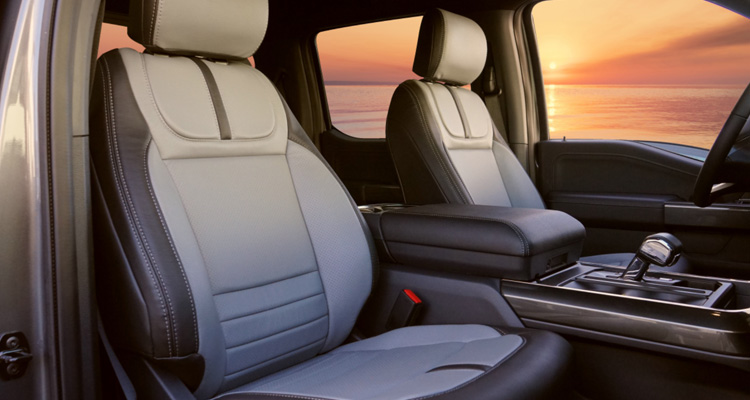 Another look we think you'll be seeing more and more is deep grey or charcoal leather seating surfaces paired with lighter greys on the center console, door panels, or dash. The two-tone contrast of light and dark makes this custom design really stand out.  You can see this in the current Toyota RAV4; sporty and subtle, but much more interesting than a single tone.  
Patterns, Stitching, and Perforation
Exclusive and intricate pattern stitching and perforation options used to be reserved only for luxury vehicles like Audi, Lexus, and BMW. But, these more elegant designs are becoming mainstream, coming standard on factory cloth and leather interiors in mid-market vehicles like the Hyundai Palisade, Nissan Rogue, Ford F-150, Chevy Silverado, Ram 1500. This pattern stitching isn't just diamonds and double diamonds anymore; just about any shape or design, you can think up can be stitched into seats.
And, as more and more models come standard with factory seat heating and ventilation, perforation is needed to ensure those features work most effectively. The necessity of seat perforation has led auto manufacturers to get creative with the designs; perforation isn't just holes poked in the leather anymore. We've got lots of new designs in our catalog based on these trends, coming soon to a Katzkin interior near you!
TekStitch
Katzkin TekStitch stitching is available on our most popular current year models and can bring the look of a six-figure luxury ride into your car or truck. Start by choosing your leather color and then choose the diamond or double-diamond stitching in any of our contrasting threads to complete your look. Make that custom interior uniquely yours.  
And don't worry, if you just want a beautiful, clean leather interior with a contrasting stitch, that's a trend too. We have 35 contrasting stitch colors ready for you to make your statement.
Conclusion
As you can see, 2021 and beyond promises to deliver some pretty incredible interior possibilities. The only limitation to design is your own creativity.  If you're in the market for custom leather interiors, the experienced team at Katzkin can bring your vision to life. Katzkin is the world's largest manufacturer of custom leather-trimmed interiors, offering over 120 various colors and materials, contrast stitching, and even logo embroidery in countless combinations. The hardest decision you'll have to make is choosing which one you like the best!
Tags:
2021 leather interior trends
,
car leather trends
,
leather car seats